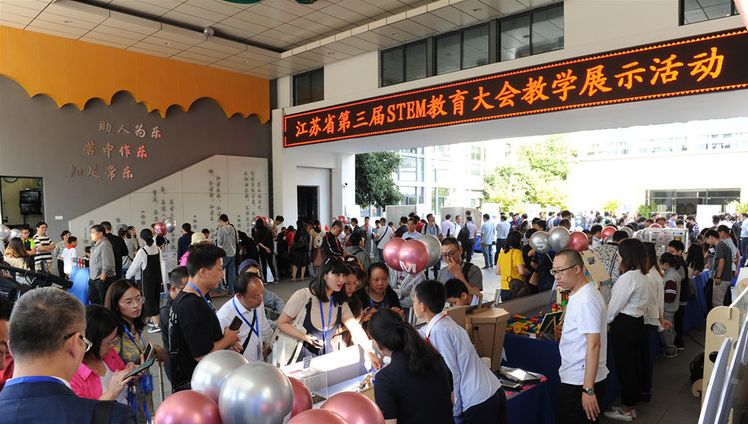 Who said on autumn sad lonely, I said autumn wins spring dynasty,
Qunying asked gather gusu, talk west window bosom friend.
The third STEM education conference of jiangsu province was held in gusu district from September 22 to 24. Representatives of more than 500 primary and secondary school teachers from all over the province gathered together to discuss STEM education.
The scene of live
Initiated by jiangsu institute of education science, 13 STEM county experimental districts, including gusu district, suzhou, have signed contracts to form a STEM experimental district alliance, which will gather the "core" of the province's STEM education force and unleash a powerful "nuclear" force to drive the whole province to better promote STEM education. The conference also invited leaders of 13 experimental districts and STEM project leaders of districts and municipalities to discuss and exchange ideas in the form of theme salons to draw a beautiful blueprint for STEM education.

After entering the campus, 17 project schools presented the construction of STEM school-based curriculum with exhibition boards. Eight exhibition booths composed of 12 schools and kindergartens attracted the attention of the delegates with their unique STEM education curriculum achievements. Came to the booth before, gusu teachers and students with wu nong soft glutinous tone, crisp and crisp to the guests introduced, everywhere blooming with a sweet smile and full of confidence, this is the "most" gusu loud "voice.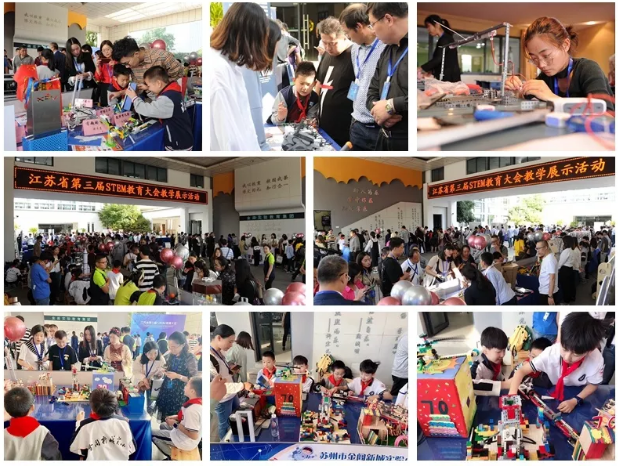 WEEDO was invited to participate in the STEM education conference as a manufacturer of self-developed and manufactured 3D printers and a promoter of maker education.
The scientific practice of STEM education enables us to make a new survey on the cultivation of students' abilities in the new era from the perspective of international comparison, and is a powerful engine to promote education reform and innovation. Education should take the lead in promoting reform and being a doer, daring to break through and innovate, and creating more scientific and perfect examples of STEM education.
WEEDO is dedicated to cultivating reserve talents for scientific and technological innovation. We are serious about promoting the development of STEM education.