The 77th China education equipment exhibition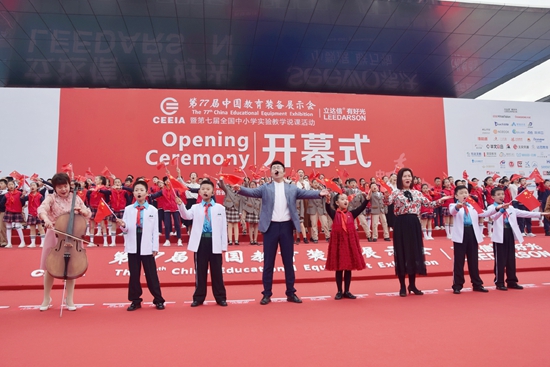 On the morning of October 12, the 77th China education equipment exhibition opened in Qingdao international expo center.
The exhibition will focus on "display, exchange, cooperation and development"
To celebrate the 70th anniversary of the founding of the People's Republic of China, the response "don't forget the beginner's mind, keep in mind that the mission" thematic education activity, prior to the opening ceremony, the second primary school, the charm of the sea xiangjiang road, Qingdao primary and instrumental music, dance, music school teachers and students of the fusion, solo, duet, performed in the form of flash "I and my motherland", show the spirit of patriotism and deep feeling full.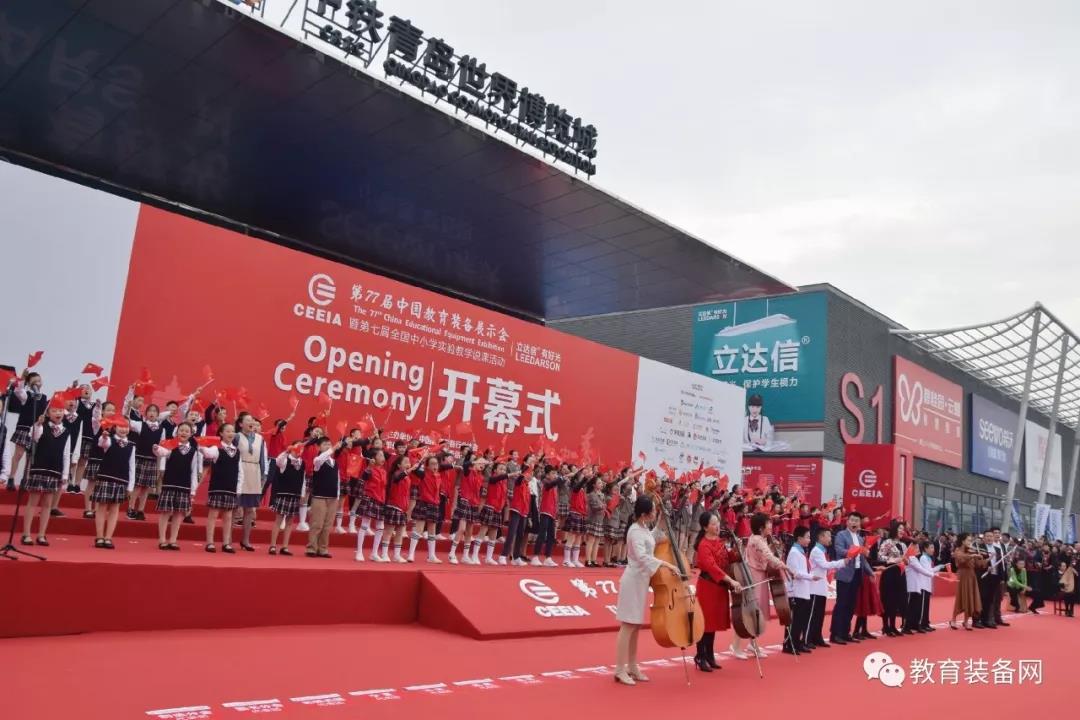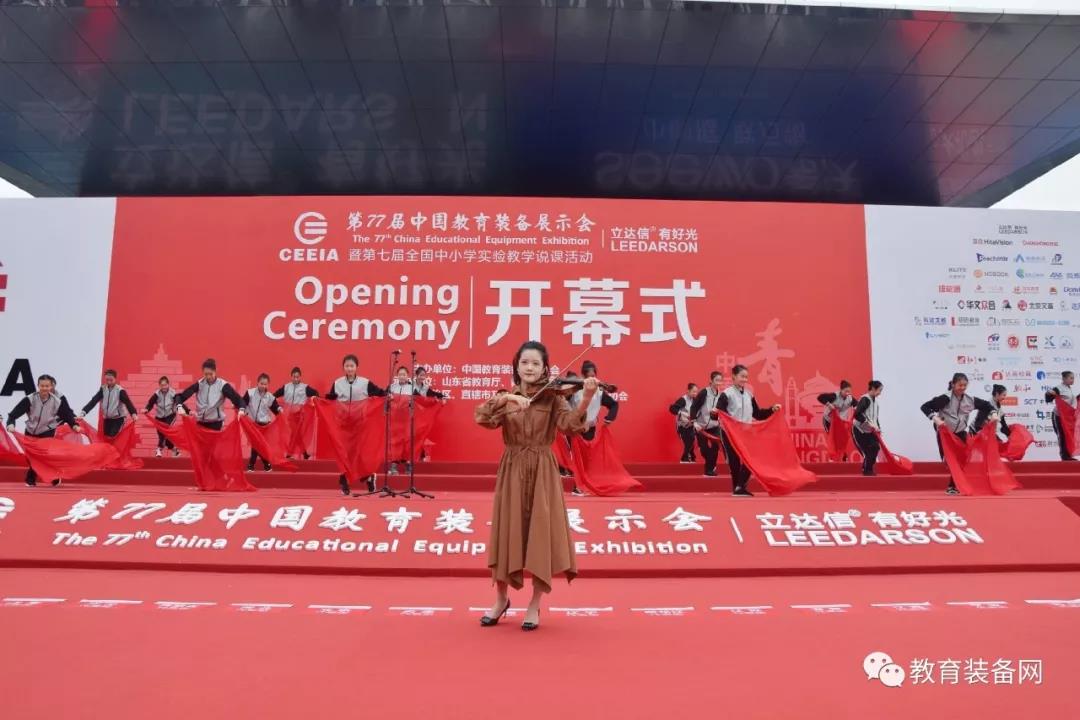 Till now, China education equipment exhibition has transformed from a single exhibition of education equipment products into a display platform of the latest education technology.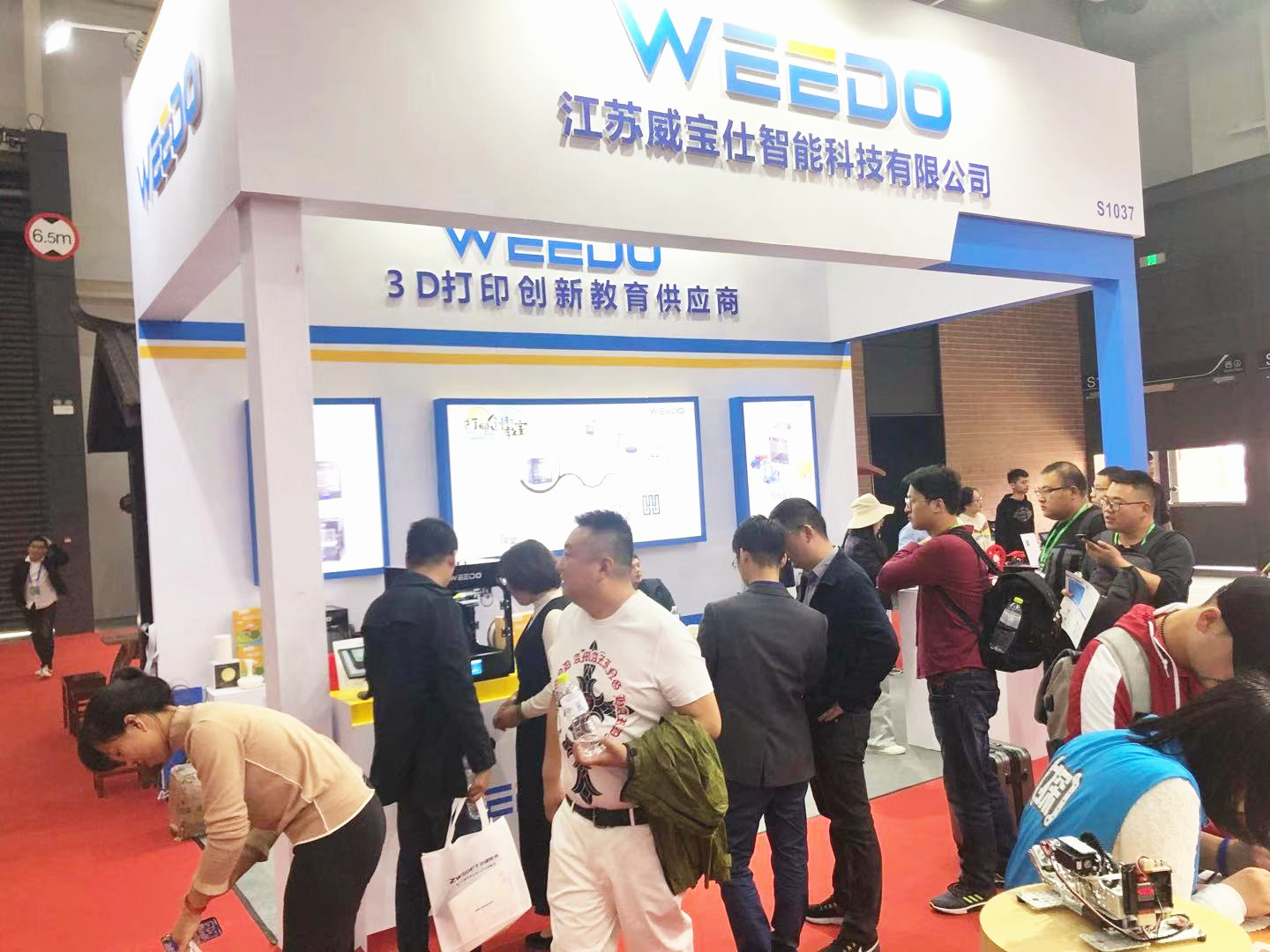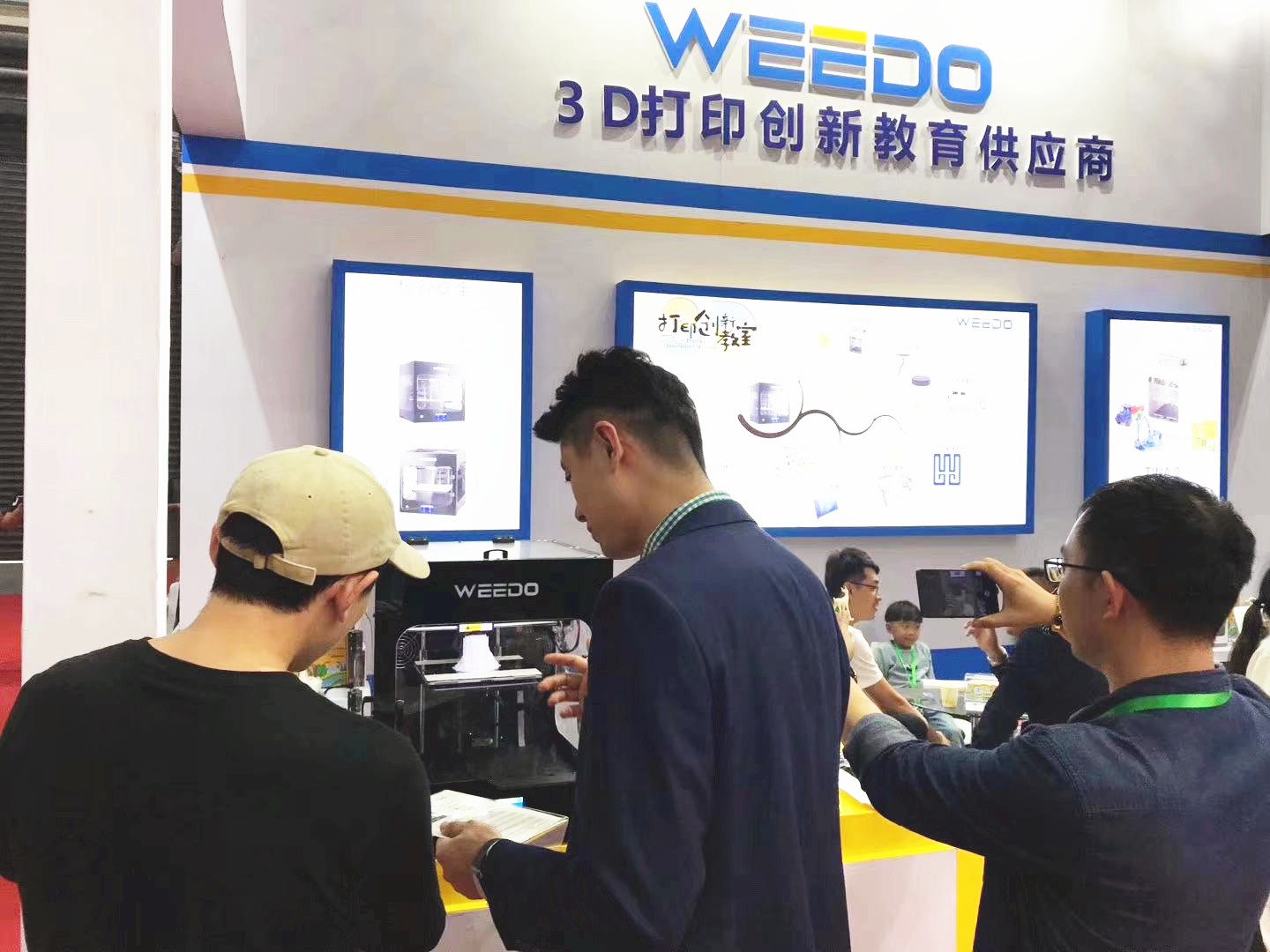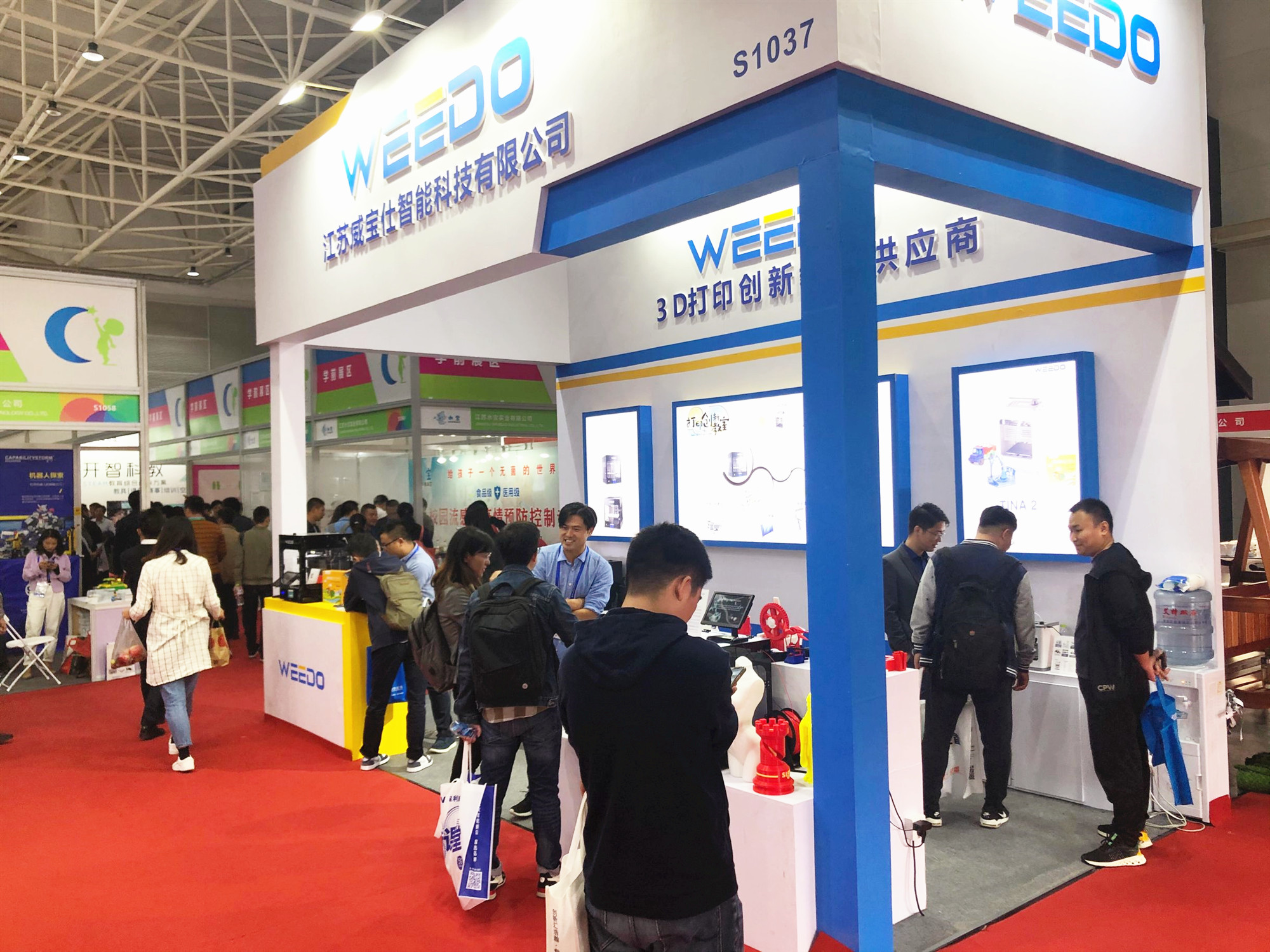 WEEDO was invited to attend the exhibition as a manufacturer of 3D printers and maker education promoters.
WEEDO has established cooperative relations with more than 100 primary and secondary schools, vocational schools and universities in China to provide complete 3D printing laboratory and innovative 3D printing classroom solutions.
3D printing lab solutions:
3D printing equipment +3D scanning equipment + hardware course teaching +3D software course teaching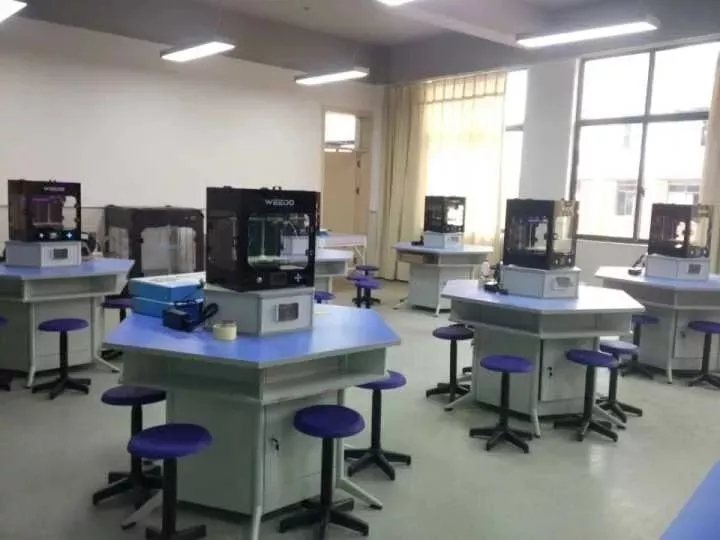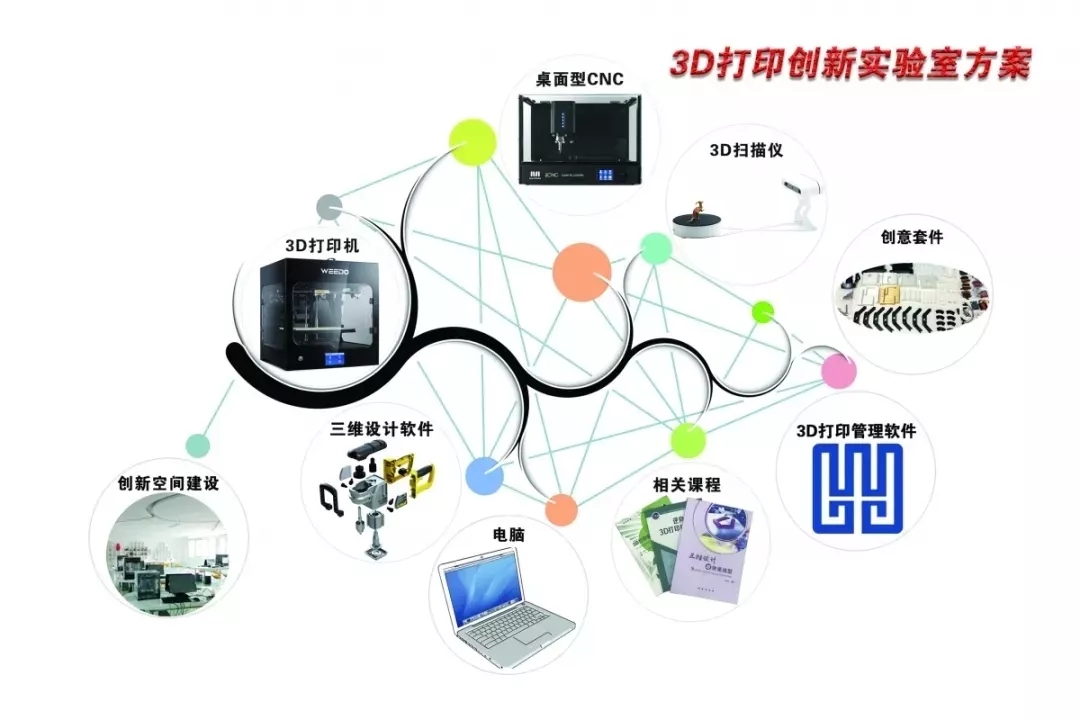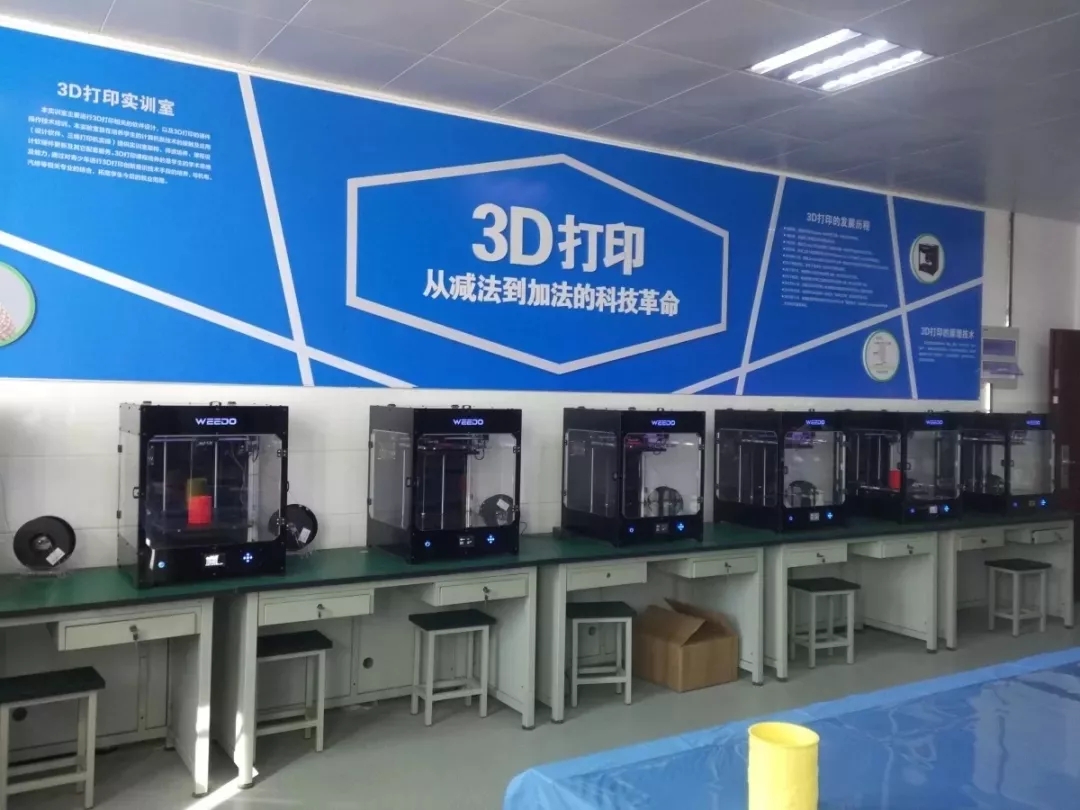 Aimed at educational users, our booth highlights the new 152S 3D printer
1. Moderate size, completely closed, excellent printing quality, stable and reliable work

2. Support WIFI function, Gcode format and USB online printing

3, save shutdown and power failure continue to play

4, boot wizard function, online help function

5, multi-language online switch
Boot the wizard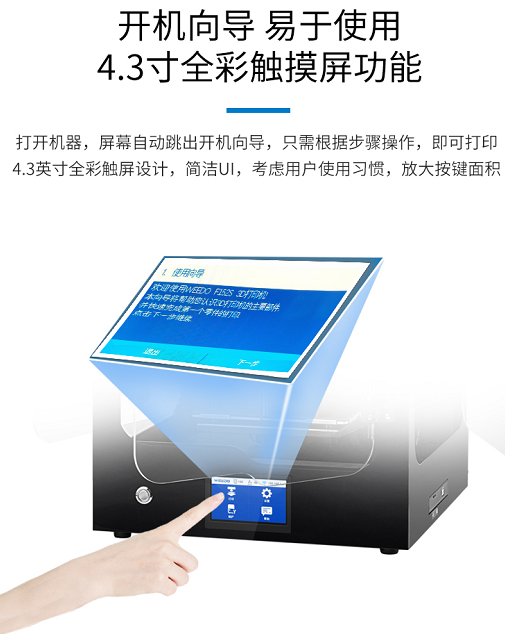 Interactive fault diagnosis
Quick-release independent sprinkler head assembly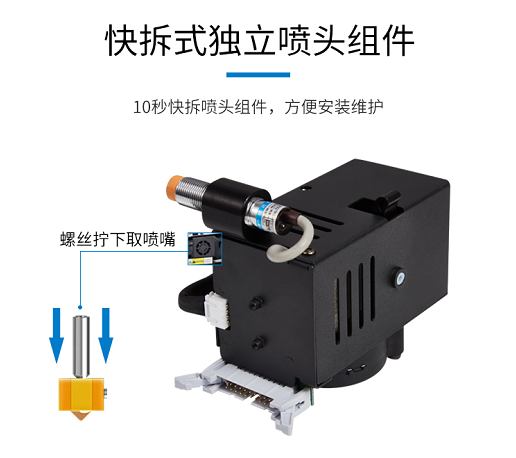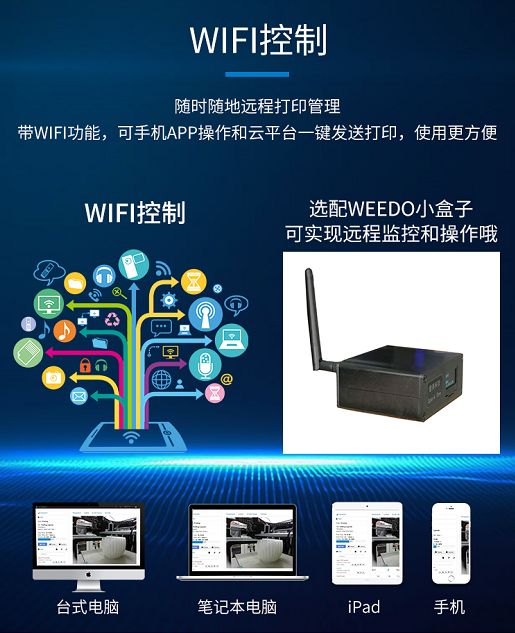 Removable heating platform
Self-developed motherboard
High precision, can present the complete work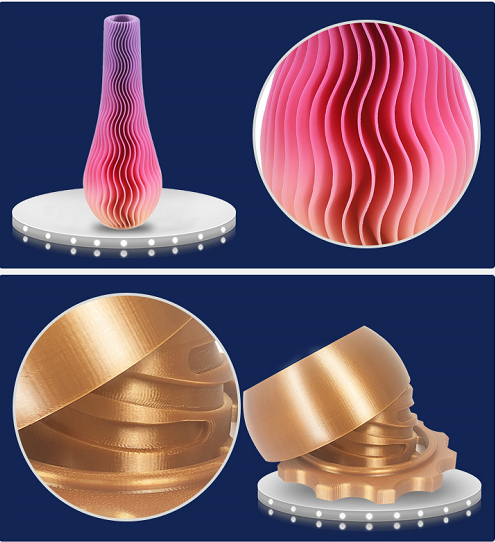 ………………… More functions waiting for your experience!
Education is the hope of a nation, we should pay attention to the future development of education. We hope that through our efforts, 3D printing can be effectively applied in schools and institutions, and WEEDO will make positive contributions to cultivating more reserve talents for scientific and technological innovation!